Web based service easily accessible from Smartphone and Computers
Effective audio and video communication integrating 3rd party tools
Virtueinfo developed a platform for WellNow which enabled patients to get accurate diagnosis anywhere and anytime as per their ailments from doctors through online audio and video chat.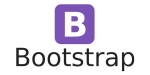 Related projects
Healthmanagement
Virtueinfo developed a portal for HealthManagement.org which became an important source of information for the users who wanted to keep tabs about the essential and substantial issues in healthcare.

Nettiauto
Nettiauto is a giant classified ads portal for used cars in Finland. Virtueinfo has been working with the main company Nettix from last many years and hence developed a very strong customer relationship bond with them.

Lainaaja
Virtueinfo has been involved from the start with Lainaaja and developed all the aspects of the website starting from web development, web design and QA services.