Web Portal with custom made functionalities according to categories
Content editing, drafting, publishing and sharing available at a single click
Virtueinfo developed a portal for HealthManagement.org which became an important source of information for the users who wanted to keep tabs about the essential and substantial issues in healthcare.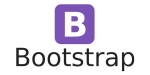 Related projects
Lainaaja
Virtueinfo has been involved from the start with Lainaaja and developed all the aspects of the website starting from web development, web design and QA services.

Engajer
Virtueinfo understood the vision of the founder and created a website which not only fulfilled their requirements but also created a way for thousands of people to connect with each other via this powerful platform.

Relaxi
Virtueinfo developed Relaxi keeping in mind the flexibility of the users and hence all the functionalities and site structure has been kept user friendly ensuring a smooth appointment booking process to all Relaxi Centers.