Functionality to avail services in multiple cities, multiple centers
Frontend use of Angular JS ensuring fast execution of all features
The customer wanted Relaxi to be a unique appointment booking system and Virtueinfo was their first and correct choice for building this state of the art product.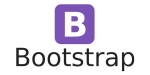 Related projects
Heltha
Virtueinfo developed a platform for Heltha that facilitated both doctors and patients, as doctors can provide consultations at flexible schedule and patients can get consultations at their home.

Nettiaika
Virtueinfo developed Nettiaika - an online appointment booking system which enables customers to make a reservation at any place and time within Finland.

Wellnow
Virtueinfo developed a platform for 247 OnlineCare which enabled patients to get accurate diagnosis anywhere and anytime as per their ailments from doctors through online audio and video chat.