Functionality to avail services in multiple cities, multiple centers
Frontend use of Angular JS ensuring fast execution of all features
The customer wanted Relaxi to be a unique appointment booking system and Virtueinfo was their first and correct choice for building this state of the art product.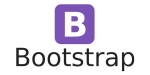 Related projects
Lainaaja
Virtueinfo has been involved from the start with Lainaaja and developed all the aspects of the website starting from web development, web design and QA services.

Engajer
Virtueinfo understood the vision of the founder and created a website which not only fulfilled their requirements but also created a way for thousands of people to connect with each other via this powerful platform.

Heltha
Virtueinfo developed a platform for Heltha that facilitated both doctors and patients, as doctors can provide consultations at flexible schedule and patients can get consultations at their home.